Abby's Contracting LLC. is a family owned and operated company, established in 1977 serving southeast CT. We are fully licensed (#0628858) and insured and ready to work in any environment that comes our way. Thor
In the News
Abby's Contracting Does it All – Contractor of the Month
This month Abby's Contracting had the distinct pleasure in being featured in APE Magazine as the Contractor of the Month. To find more information on our services and to read the entire article please visit their website CALLAPE.COM.
 To download a copy of the article click here.
Custom Decorative Paving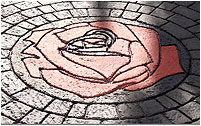 The "Stamped Asphalt Surfacing System" consists of stamping a template into freshly placed or re-heated asphalt followed by the application of a polymer modified coating. Stamped Asphalt Coatings have been developed with input from installers, polymer chemists and the manufacturer to provide a durable, slip-resistant attractive user friendly coating. For more information visit the Decorative Paving Page
Sealcoating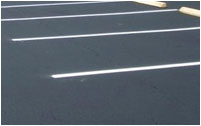 Sealcoating adds curb appeal and extends the life of your driveway or parking lot appearance. By protecting the top layer of asphalt from oxidation and wear, caused by exposure to the sun, air and the harmful effects of oil and gasoline spills. While also beautifying the pavement by providing a smooth, black, even surface ideal for painting lines and sweeping. Visit our Sealcoating page for details.